HOSMPSV™ Flotel
The HOSMPSV Flotel class of vessels offers a first-class solution for offshore housing with berthing for up to 267 people, and active motion-compensated gangways for offshore personnel transfers providing a true "walk-to-work" experience. Other amenities and features include theatres, indoor smoking lounges, world-class gyms, client offices, conference rooms, and lifting capacity.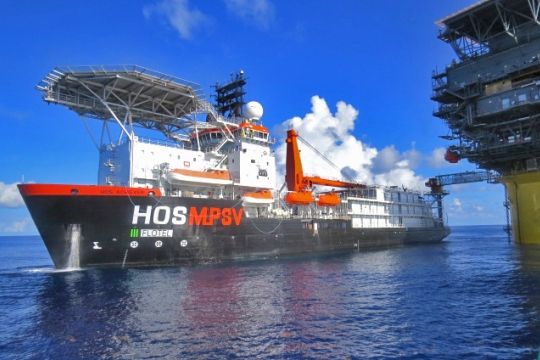 HOS ACHIEVER
A DP-3, 430 foot vessel with berthing for 267 people. Features include a 160 t crane, active motion compensated gangway, S-92 helideck with helo re-fueling and restart, client offices, workstations and conference rooms. Recent enhancements include a multi-level, world-class gym facility that features saunas, lounges and state-of-the-art cardio and weight-lifting equipment, and an 830 sq.ft. indoor smoking lounge featuring air filtration, wide screen televisions, and video gaming stations.
---
View Details
---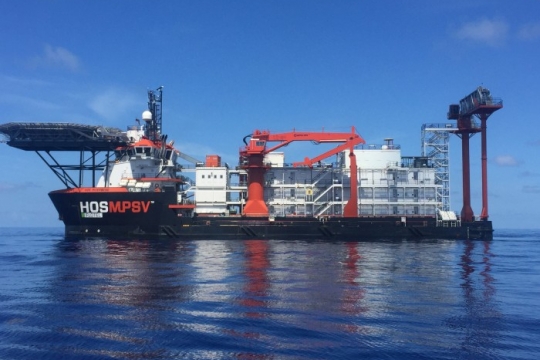 HOS RIVERBEND
A U.S. Jones Act compliant, DP-2 vessel with berthing for 194 people. Features include a 30 t crane, active motion-compensated gangway, S-92 helideck, indoor smoking lounge, gym, theatre, locker rooms, client offices and conference room.
---
View Details
---